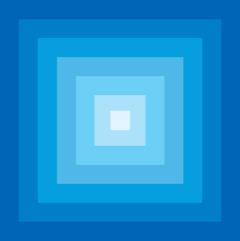 Sand Animation
We have collaborated with Arisa Wakami, a sand painting animator, to create this wonderful animation!Please enojoy!

During a period when the situation prevented us from performing live,
we made this, with the prayer that...
if there is someone somewhere on the planet who is having a restless night, may he or she have a good night's sleep.
And with the prayer that no matter what night it is, morning will come and a new era will come.
Upon its release, it was nominated for the Best Animation category at the 76th Mainichi Film Competition.
It also won "Best Animation Music Video" at the Inter National Music Awards in the UK, 
and was nominated for the Los Angels International Children's Film Festival in Los Angeles, USA, 


Cannes Short Film (France) (Official Selection)
DC Independent Film Festival(USA) (Official Selection)
Australia Animation Film Festival(Australia) (Nominated)
NexGn International Short Film Festival (India)  (Semi Finalist)
Feel The Reel International Film Festival (Glasgow, United Kingdom) (Official Selection)
Focus International Film Festival (India)(Official Selection)
Detroit International Festival of Animation (USA) ((Official Selection)
Happy Valley Animation Festival (USA) (Official Selection)
Psarokokalo International Short Film Festival 2022 (Greece)(Official Selection)
Florida Aniamtion festival(USA)(official selection)
Kosice International Film Festival(Slovakia)(official selection)
Durban International Film Festival(South Africa)(Official Selection)
INTERNATIONAL ANIMATION FILM FESTIVAL GOLDEN KUKER - SOFIA(Bulgaria)(Official Selection)
NCCC Film & Animation Festival(New York, USA)(First Prize!)
Insomnia International Animation Film Festival(Russia)(Official Selection)


It has been so joyful, to imagine we are being able to share this with someone in this world, especially now, when we have not been able to travel so much... we appreciate everyone who watched this 🙏🌎💓

Please keep watching us!
Click here for Japanese subtitles.